For more information about this piece, see this issue's legend.
---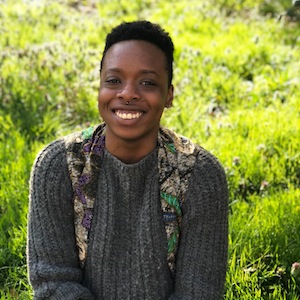 Anaïs Duplan is the author of Take This Stallion (Brooklyn Arts Press, 2016) and Mount Carmel and the Blood of Parnassus (Monster House Press, 2017). Their poems and essays have been published by Hyperallergic, PBS News Hour, the Academy of American Poets, Poetry Society of America, Bettering American Poetry, and Ploughshares.
Jacmel, Haiti
I love Jacmel, Haiti because I was born there. I've only been to Jacmel one time since my birth—shortly after my birth, my mother left Jacmel—but I felt immediately at home there when I returned in 2011. My friend, Susan Frame, runs an art school called Jakmel Ekspresyon that I'd like to visit again someday. You can check it out here.