Not time's thumb spins the ort cloud amen chamber orb :
Not time's tongue sings the all murmur rumor chorus ur-word :
The hurt heart all ice set jewel-like in wealth and wealth's rings :
Lonely sea with no eye but blue storm and the horses wet-maned complain :
Blood drop that breeds monsters falls from that ur-testes in orbit :
Counting from fallen walls those rubble-rings creates tyranny creates time :
Or is it a story told tricked his father with a stone but bears the wound himself :
Retrograde wound of self pursuing self trust the iron-ore wind-storm rust :
Beneath a golden net love herself works war into a weaving to forget :
Half-dark always always half-light the alphabet in a messenger's bag :
Blue-green water-land frost-bright flower's edge o earth in star-sight :
◑
: Far-night comes our consummation in time star shapes in separate lakes the you-sheen
: Rag to wipe down the child's mercury brow blood-heat doesn't end it begins our work
: Egret at pond's edge of mind vague regret of venus holding an apple holding her breath
: Lust wants what wound it can find heals the harm by balming the blade
: Himself he says to himself the trembling king creates a cloud to hide away the hours
: Rhyme in a ring undoes into child's song time's titan rule a no-atom-bell resounding
: Obit of the discarded orders or truth suffers into oblivion or the fact wears a shroud
: Lain down at long last the bones beauty wore inside herself on ocean bed lovely
: Sings in the outermost undergrove shadowwaste soulspent worldwant some form or art
: Your word some angel I guess some cherub embroidered on the veil that note
: Word sewn on the love veil solar sail star primer tone tome tomb the readerless name
For more information about this piece, see this issue's legend.
---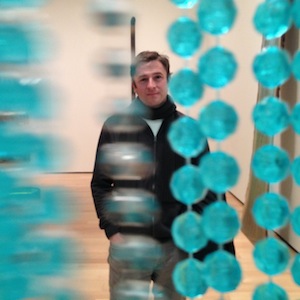 Dan Beachy-Quick is a poet and essayist, author most recently of a collection of essays, fragments, meditations, and poems, Of Silence and Song (Milkweed 2017). He teaches in the MFA Program at Colorado State University, and his work has been supported by the Lannan and Guggenheim Foundations.
Quick Cemetery
Brooktondale, NY
My family has tended Quick Cemetery for generations, and it's where I spent hours of my summer childhood putting flags behind veterans' headstones (all the way back to General John Cantine, deeded the land for service in the Revolutionary War), picking up pine cones from the trees my great-grandfather planted, reading the stones of the family plot, and only later, loving the paradox of the very name of the place, also my own last name, and that strange initiation in to history and life that has guided my writing all these years.